Biography
Sharon Stone Biography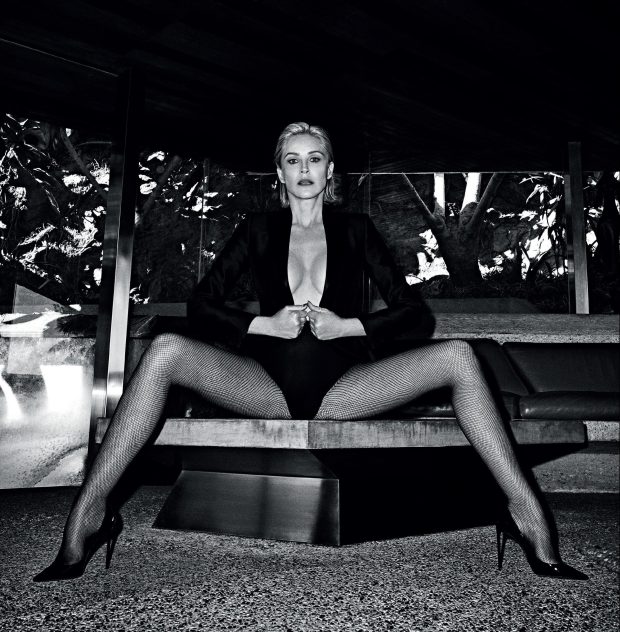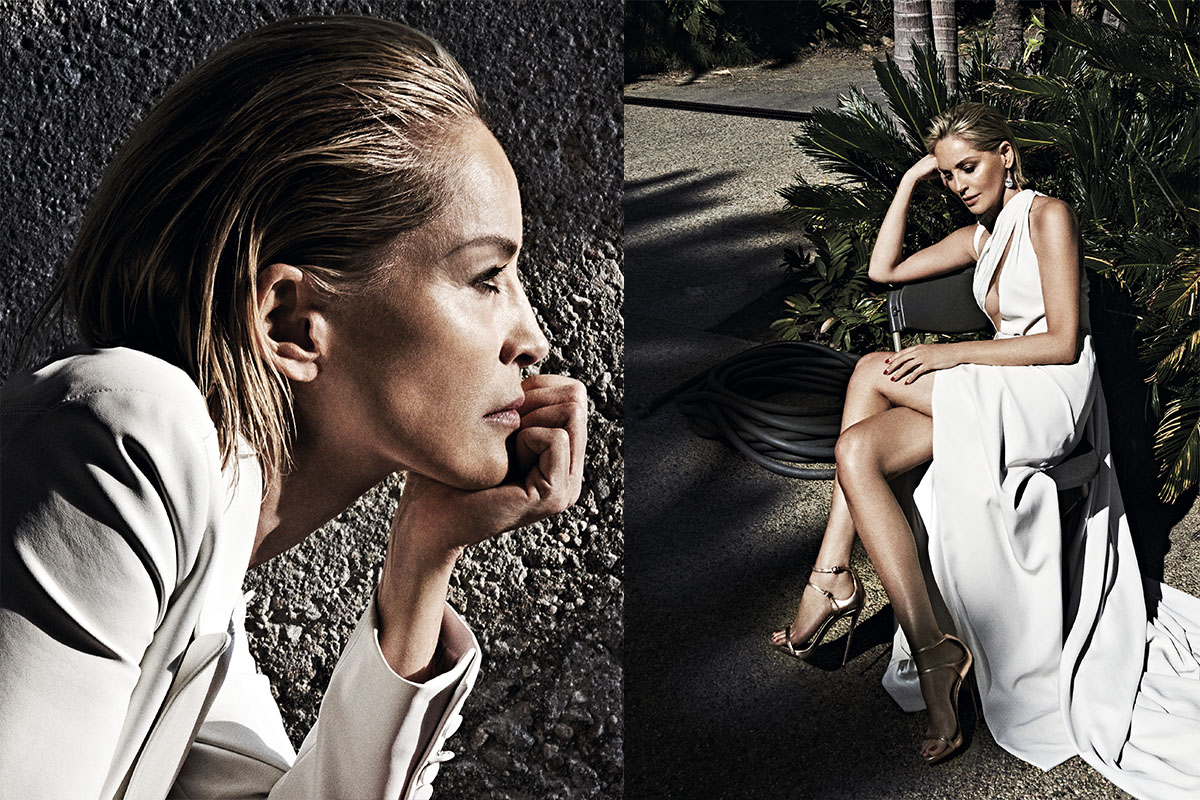 Sharon Stone was born in 1958 in Meadville Pennsylvania as a second child of her parents. Her father was a colourman and her mother worked as an accountant. Sharon studied creative writing and fine arts at Edinboro State University of Pennsylvania. When she was seventeen she won the title "Miss of Pensylvanny". Two years later she began her successful career as a model in New York. She worked for Eileen Ford's model agency. She posed for magazines like Vogue and Elle and we can find her in Playboy too.
Sharon's first role was in Woody Allen's Stardust Memories when she was 22 years old. But then things slowed down. Sharon played in movies like Action Jackson, Cold Steel and Police Academy 4 and also in some TV serials like Bay City Blues. In 1984 Sharon got married for the first time with Michael Greenburg. For the change in her career Sharon had to wait 10 long years. And then came Total Recall, where Sharon played the best of her action role as a Lori, the Arnold Schwarzenegger's wife.
But real upturn came in 1992 with a great movie Basic Instinct. Her role of sexually voracious crime writer made from her one of the biggest star in Hollywood and established her as a sexual symbol. In Basic Instinct Sharon revealed to the world one more thing: there was nothing between her and her tight dress. In a more conventionally sympathetic role, Stone followed up with another sizzling sex melodrama, Sliver (1993), which did middling business stateside but proved a solid success overseas. On the set of this movie (Sliver) Sharon met a producer Bill McDonald. They were engaged to be married for some time.
She again flexed her international box-office clout paired with Sylvester Stallone in the explosive actioner The Specialist (1994) but fared much less well commercially with her next project, The Quick and the Dead (1995), which marked her producing debut. Stone looked terrific in Western duds playing something of a distaff version of a Clint Eastwood-like gunfighter. Her directorial choice, Sam Raimi, helmed the smartly derivative tale with style to spare but the critical reception was uneven and the domestic take pathetic. In 1995 she got part in Scorsese's Casino. For this role she was awarded by Golden Globe and was nominated for Oscar. Her next character part was in Last Dance, where Sharon played a woman in prison waiting for the execution. In Sphere she played beside Dustin Hoffman. Her newest movies are Gloria, The Mighty and The Muse.
Sphere was released on Valentine's weekend, coincided with Sharon's marriage to San Francisco newspaper editor Phil Bronstein. In Spring 2000 they adopted a child. Their son is called Roan Joseph Bronstein and was born to Texas teenagers on May 22 2000. The couple has since divorced, with the divorce becoming final in 2004.
Stone has since adopted two more children, Laird Vonne Stone, in 2005, and Quinn Kelly Stone, in 2006. As of 2018, Sharon Stone resides with her three sons in West Hollywood, California, in a home once owned by the actor Montgomery Clift.
Oh, and did we mention she is also very clever with an IQ of 154?
Sharon Stone's Family
Family Members
Father
Joseph William Stone II (1930–2009)
Sharon's father passed away in 2009.
Mother
Dorothy Marie (née Lawson)
Sharon's mother was born in 1933.
SON
Roan Joseph Bronstein
Sharon Stone and her husband at the time, Phil Bronstein, adopted a son, Roan Joseph Bronstein, in 2000.
Son
Laird Vonne Stone
Sharon Stone adopted her second son, Laird Vonne, in 2005.
Son
Quinn Kelly Stone
Stone adopted her third son, Quinn Kelly Stone, in 2006.
Sharon Stone's Relationships
Past Relationships
Ex-Husband - Producer
Michael Greenburg
In 1984, she met television producer Michael Greenburg on the set of The Vegas Strip War, a television film he produced and she starred in. They married the same year. In 1986, Greenburg was her line producer on Allan Quatermain and the Lost City of Gold. The couple separated three years later, and their divorce was finalized in 1990.
Dated - Comedian
Garry Shandling
Stone and comedian Garry Shandling were students of acting coach Roy London and dated briefly and appeared on his show The Larry Sanders Show in the episode "The Mr. Sharon Stone Show". They remained close friends until Shandling's death in 2016. In the documentary Special Thanks to Roy London, interviews with Stone and Garry Shandling discuss their relationship.
Engaged to - Producer
William J. MacDonald
In 1993, Stone met William J. MacDonald on the set of the film Sliver, which he co-produced. MacDonald left his wife Naomi Baca for Stone and became engaged to her. They separated one year later in 1994. After they separated, Stone was said to have returned the engagement ring via FedEx.
Engaged to - First Assistant Director
Bob Wagner
While working on the film The Quick and the Dead in 1994, Stone met Bob Wagner, a first assistant director, and they became engaged.
EX-HUSBAND - Executive Editor
Phil Bronstein
On February 14, 1998, Stone married Phil Bronstein, executive editor of The San Francisco Examiner and later San Francisco Chronicle. Stone suffered several miscarriages due to an autoimmune disease and endometriosis, and was unable to have biological children. They adopted a son, Roan Joseph Bronstein, in 2000. Bronstein filed for divorce in 2003, citing irreconcilable differences. The divorce became final in 2004.